A delegation from the Dutch horticultural sector will embark on an orientating trade mission to Japan in the second week of October 2023. During this Trade & Innovate mission opportunities for mutual growth and collaboration in smart agriculture between Japan and the Netherlands will be explored, taking the first steps towards the World Expo Osaka, Kansai in 2025.
This orientating mission is organized by Dutch Greenhouse Delta, the Embassy of the Netherlands in Japan, Oost NL, the Municipality of Westland and supported by the Netherlands Enterprise Agency (RVO). Multiple prominent Dutch companies and knowledge institutions are participating to explore collaboration opportunities in smart agriculture within Japan. Japan is committed to transforming its agriculture sector into a modern, sustainable and resilient sector and to realizing a green food system. The objective of this mission is not just to promote mutual business interests, but also to advance sustainability, innovation, and efficiency.
Road2Osaka
This trip marks the first official step on the 'Road2Osaka', a long-term approach aimed at preparing Dutch horticulture's representation during the Expo 2025 Osaka, Kansai.
With this major event on the horizon, the Trade & Innovate mission serves as a catalyst for fostering lasting collaborations between Japanese and Dutch partners in business, academia, and government, bringing together the best of both worlds in agriculture technology and innovation.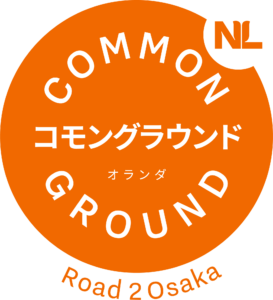 Mission program
The program includes networking opportunities with stakeholders within the Japanese agri-industry, visits to existing greenhouses, and research facilities, and meetings with government officials and agri-consulting agencies. Additionally, participants will attend the trade exhibition, AGRI WEEK TOKYO, to further deepen their understanding and connections within the Japanese agricultural sector.
Picture: NL Branding /©Rijk Zwaan