A cluster of companies, together with the Dutch government and knowledge institutions, is focusing on a long-term approach to develop new forms of cooperation in China. A series of activities and programmes will be developed over the next three years under the name of Partners for International Business (PIB).
Increasing need for fresh and safe food
In China, the middle class and the need for fresh and safe food are growing rapidly. At the same time, Chinese consumers are increasingly willing to pay for quality and convenience. In addition, the Chinese agricultural sector is struggling with several sustainability problems.The chain has many links but lacks a cold chain. This offers a great opportunity for the Dutch horticultural sector to be a leader in the export of knowledge, technology, services and concepts to China. By cooperating with the Chinese government at several levels and by providing customised solutions, this cluster expects to be able to contribute to the supply of fresh and safe food in China.
Partners for International Business
The horticultural cluster operates under the banner of a PIB covenant, which has been given the green light by the central government via RVO (Government Service for Entrepreneurial Netherlands). PIB stands for Partners for International Business and is a programme that allows Dutch companies to realise their international ambitions in a public-private partnership. This PIB, called 'NL Protected Agri Alliance China', aims to position the Dutch greenhouse horticulture sector in China as the cooperation partner for the development and implementation of integral and sustainable high-tech greenhouse horticulture agroparks near metropolitan areas.
The participating companies in this PIB are; KuiperCompagnons, LANS Groep, Kenlog, BASF Vegetable Seeds, Kubo, HX Agriculture, Codema, Ridder Group, Svensson, and Imagro. The participating knowledge institutions are Lentiz Onderwijsgroep and Inholland University of Applied Sciences. By joining forces, horticultural companies, the Dutch government, and knowledge institutions can present themselves more strongly than individual parties. This mainly concerns the development and construction of integral and sustainable customized solutions, near metropolitan centers in China.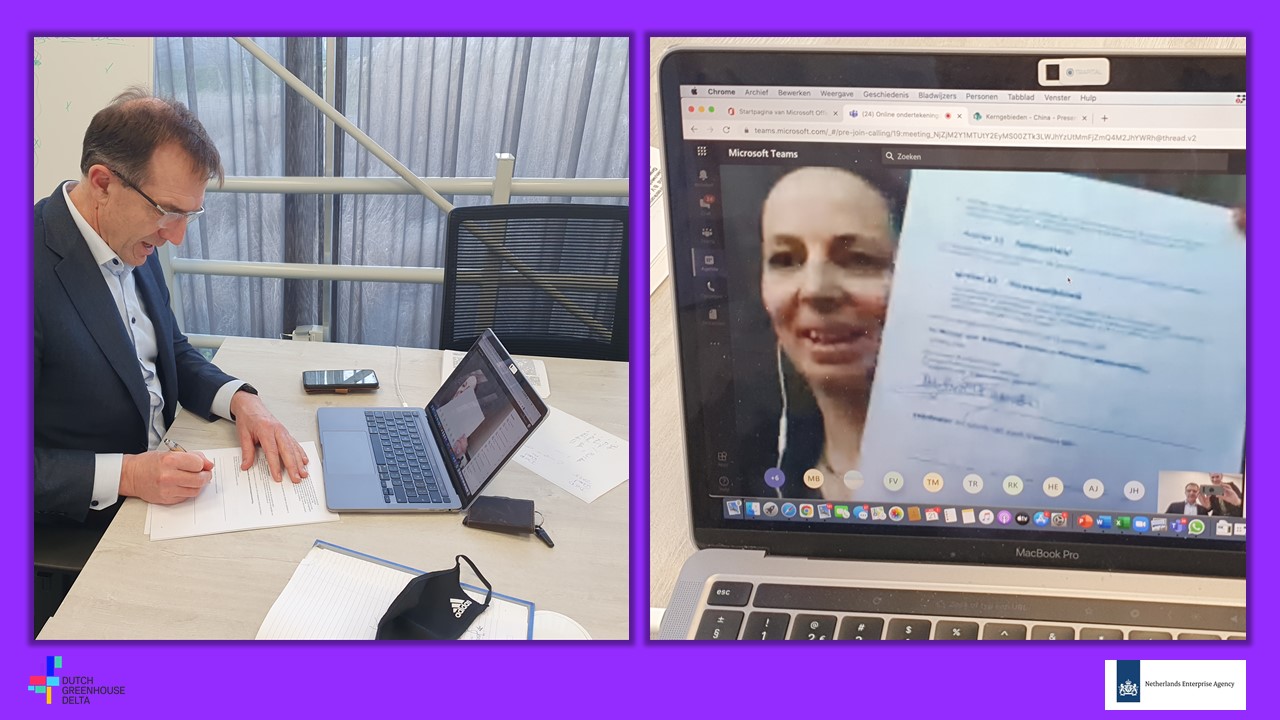 More info?
For more information contact Eric Egberts, CEO Dutch Greenhouse Delta: eric.egberts@dutchgreenhousedelta.com
Read more about the new PIB cluster and the PIB program on the pages below:
Do you have any questions? Please contact Sipora Suripaty – Programme Manager PIB (RVO): Sipora.Suripatty@rvo.nl
The Rijksdienst voor Ondernemend Nederland (RVO) is implementing the Partners for International Business (PIB) programme on behalf of the Ministry of Foreign Affairs and in cooperation with the Dutch embassy in Beijing and LNV.